supporting, improving, and growing Marin business
Zoom Meeting–Friday, March 17, 11:45AM –1:15PM
Based on information regarding the coronavirus our meetings have been moved to Zoom. Details and invite will be emailed to you soon. Wishing all good health!
Marin Professional Women's Network was co-founded May 1989 by Carlee Bennett and Dianna Good. MPWN are women business professionals dedicated to supporting, improving, and growing each other's business.

We meet on the 1st and 3rd Friday of each month (11:45am sharp to 1:15pm) to strengthen our business acumen, share news and referrals, and to promote each of our company's products and services. Within each meeting 30-second elevator speeches—infomercials—about each business are shared along with Educational Moments to help our businesses thrive.
Membership is limited to one company per profession. Check Our Members to see if your profession is represented.
New members are chosen based on reputation, reliability, and willingness to participate.
To attend,
RSVP Required

Leda Thayer
[email protected]
415.328.6024

1st Fridays: ZOOM Meetings
Starting the 1st Friday of the month in May 2023
3rd Fridays: In-Person Location
Starting the 3rd Friday of the month in May 2023
While our $70 per year dues are minimal, the benefits of membership can be huge.
Dues may be paid via Zelle to [email protected]
Please contact Val Sherer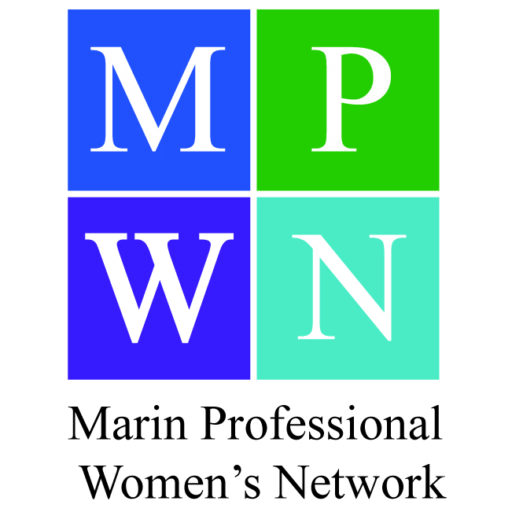 MPWN Leadership Team 2023
President: Katie Chase, email
Past President: Linda Anderson Henry, email
President Elect: Kathryn Harris, CPA email
Vice President: Jill Romano, email
Treasurer: Val Sherer, email
Secretary: Sandra Merlo, email
Membership: Danielle Buoncristiani, email
Educational Moment: Antonia Van Becker, email
Meeting Coordinator: Claire Buchanan, email
Website: Susan Searway-Fertig, email